Video Ads Crash Course 3.0 Review

Video Ads Crash Course 3.0 Review
Video Ads Crash Course 3.0 Review – Overview
? Vendor: Justin Sardi
? Product: Video Ads Crash Course 3.0
? Front-End Price: $47
? Bonus: Click here to go to Bonus Page
? Sale Page: Check the sale page
? Niche: Video
Read more:
? SyndSocial Review – The Most Powerful Syndication App
? Stream Store Review | Powerful Amazon Store Builder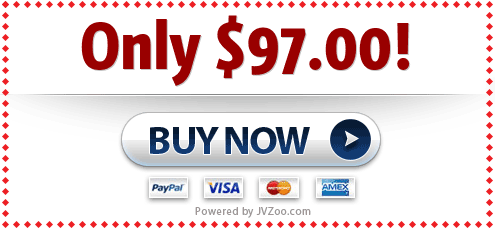 Video Ads Crash Course 3.0 Review – What is it?
Video Ads Crash Course 3.0 is an in-depth video training course about how to setup your video ad campaigns in Adwords and everything else needed to get laser targeted traffic for merely pennies.
Inside this course, the creator Justin Sardi reveals all the basic and more advanced techniques and leads you through each part of the process in over the shoulder videos.
He will teach you everything you need to prepare, setup and run your first YouTube Adwords video ad campaign.
As part of the course, you will discover in-depth trainings how to use retargeting and setup your landing pages properly to boost your ROI.
As icing on the cake, you can attend a live case study webinar where a detailed case study is demonstrated how Justin made $66k in 11 days.
Check out the result when using
Video Ads Crash Course 3.0

Video Ads Crash Course 3.0 Review – All Modules Of The Course
? Module #1 The Big Picture: Why Video Ads? (09:07) General overview and opportunities.
? Module #2 YouTube Setup and Optimization (20:58). Profile and Channel setup and optimization for maximum results.
? Module #3 YouTube Ads Overview (When to use each type) (12:23). What are the different TrueView ad types (in-stream and in-display) and how and when to use them.
? Module #4 Adwords For Video Tour (12:44). Become comfortable with the Adwords platform.
? Module #5 Targeting Options (23:11). When and how to use the different targeting settings in Adwords.
? Module #6 Campaign Setup (30:57) . Over the shoulder example how to setup your (first)video ad campaign.
? Module #7 Retargeting (23:44). How to build custom audiences with 2 retargeting methods.
? Module #8 Reporting (20:48). Figuring out your analytics.
? Module #9 Landing Pages (12:18). How to setup your landing pages in compliance with Google's requirements.
? Bonus Case Study: $66K in 11 days! Live Case Study Webinar.
Video Ads Crash Course 3.0 Review – Upsells and OTOs
There is just one upsell, you can get access to the software TubeSift ($297.00 per year or $47.00 per month). This is a must have software tool to find the best targeted keywords for in-display ads or the best targeted (monetized) videos where you are allowed to place your in-stream video ads.
This software isn't cheap, but can save you real money by finding (cheap) non-competitive (and more difficult to find) keywords and "hidden" monetized videos (that others don't target). Resulting in more (scalable) targeted traffic for lower ad costs and better ROI. Definitely worth to check this software out. It's unique in its field!
Video Ads Crash Course 3.0 Review – Why Should You Buy Video Ads Crash Course 3.0?
If you really want to start with video advertising, then this is a great course to learn you all the basics and more advanced techniques to setup your video ad campaigns. The course covers the complete process from start to finish. From setting up your YouTube Page/Channel, landing pages, using Ad-words, setting up your targeting, bidding, run your ad campaign, using re-targeting methods, analyzing your campaigns, testing and tweaking and more…
Click here to see All Bonus Packs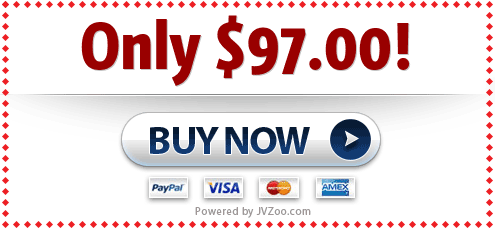 How to Claim Your Bonuses?
Please select one of the  bonus packs. And then follow the instructions here to get your valuable bonus pack
Step 1: Don't forget to clear all cookies and caches from your web browser before you buy any product from my website (press Ctrl+Shift+Delete)
Step 2: Open the product review page that you want to buy and click the button BUY NOW to proceed your purchase.
Step 3: When you purchase via my link, you can see my affiliate number 520013 at the bottom of the checkout page. If you see a different number, please go back to Step 1.


Step 4 (VERY IMPORTANT): Email me at contact@hipporeview.com (or fill in Contact Form) your Receipt ID (AD-xxx).
Step 5: Wait for your bonus within 24-48 hours.
Subscribe to Hippo Review via Email